I've been doing a bit of indulging myself lately, focusing more on sea glass art than jewelry. While I enjoy creating both, I really enjoy creating art, especially playing with the frames. I like to customize each one, refinishing them to enhance the overall piece. It is the perfect finishing touch and really adds to the uniqueness of each one.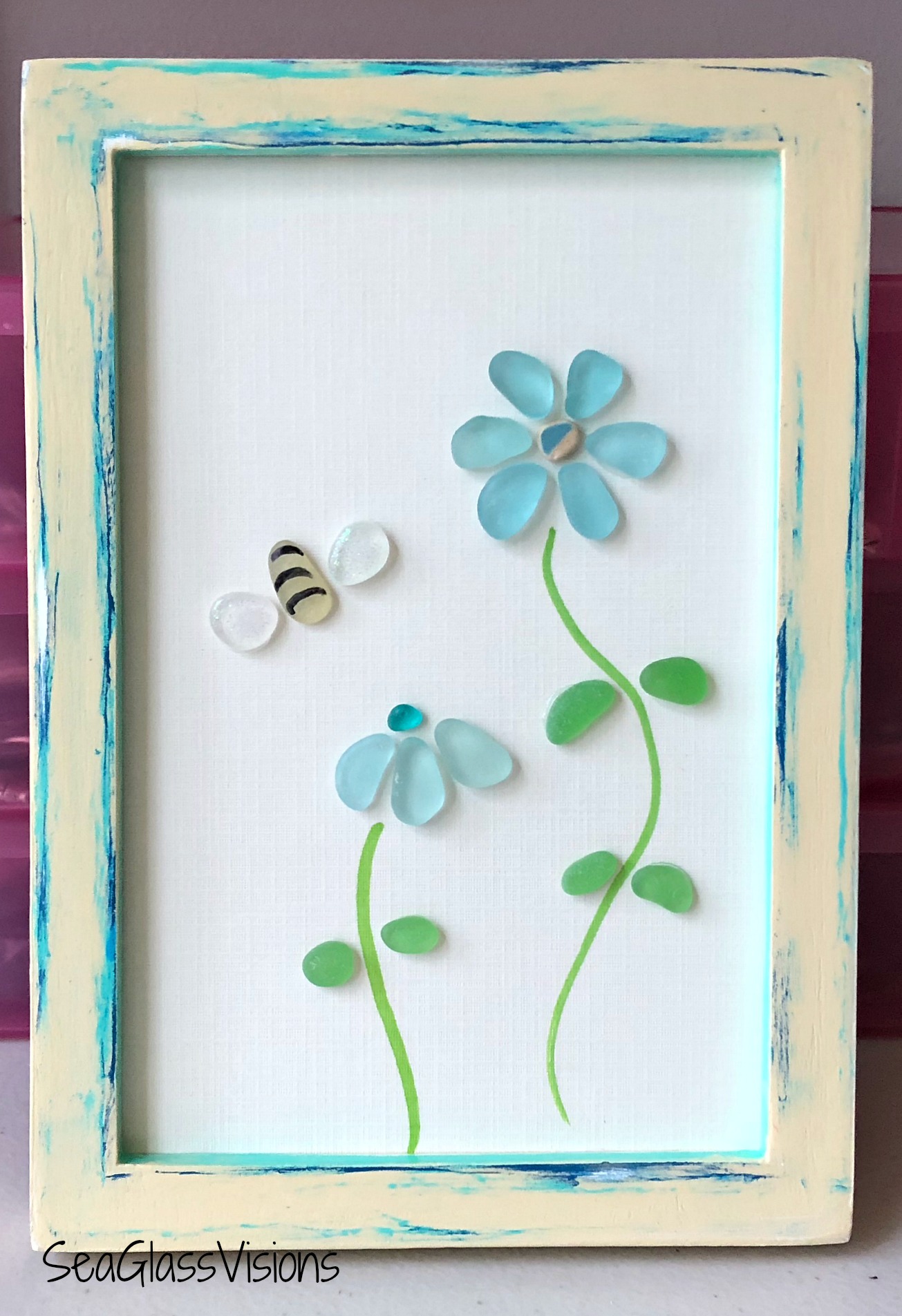 This is a very simple design, and one created by many sea glass artisans, flowers. It's my first piece creating flowers. I made it even more unique using aqua sea glass and hand finishing the frame. I also added a sweet bumble bee with glittering wings. I used sea glass that I handpicked in Northern California and yes, that is a small piece of sea pottery used as the center of the larger flower.
This piece is available for sale locally at EL & Company, an artisan shop in Pasadena, Maryland.