We just returned from a fabulous vacation to my favorite place, the island of Anguilla.
This was my 12th visit to the island. My first visit was in 1994. Needless to say there have been some changes, but the beautiful beaches and friendly people remain the same.
This was my husband and my 6th stay at the fabulous Cuisinart Golf Resort & Spa. While there are other and newer accommodations on the island, I can say that none of them have a stretch of beach that have the fabulous breezes and solitude of Rendezvous Bay. This is the magic of the Cuisinart and their new resort The Reef, which sits on Merrywing Bay. These resorts were built to draw you right down to the beaches. But it only makes sense when your resorts sit on the best beaches on the island that you take advantage of them! While The Reef is sleek and modern, The Cuisinart will transport you to Greece. The Reef, The Cuisinart and their shared golf course sit among hundreds of acres of manicured lush tropical gardens.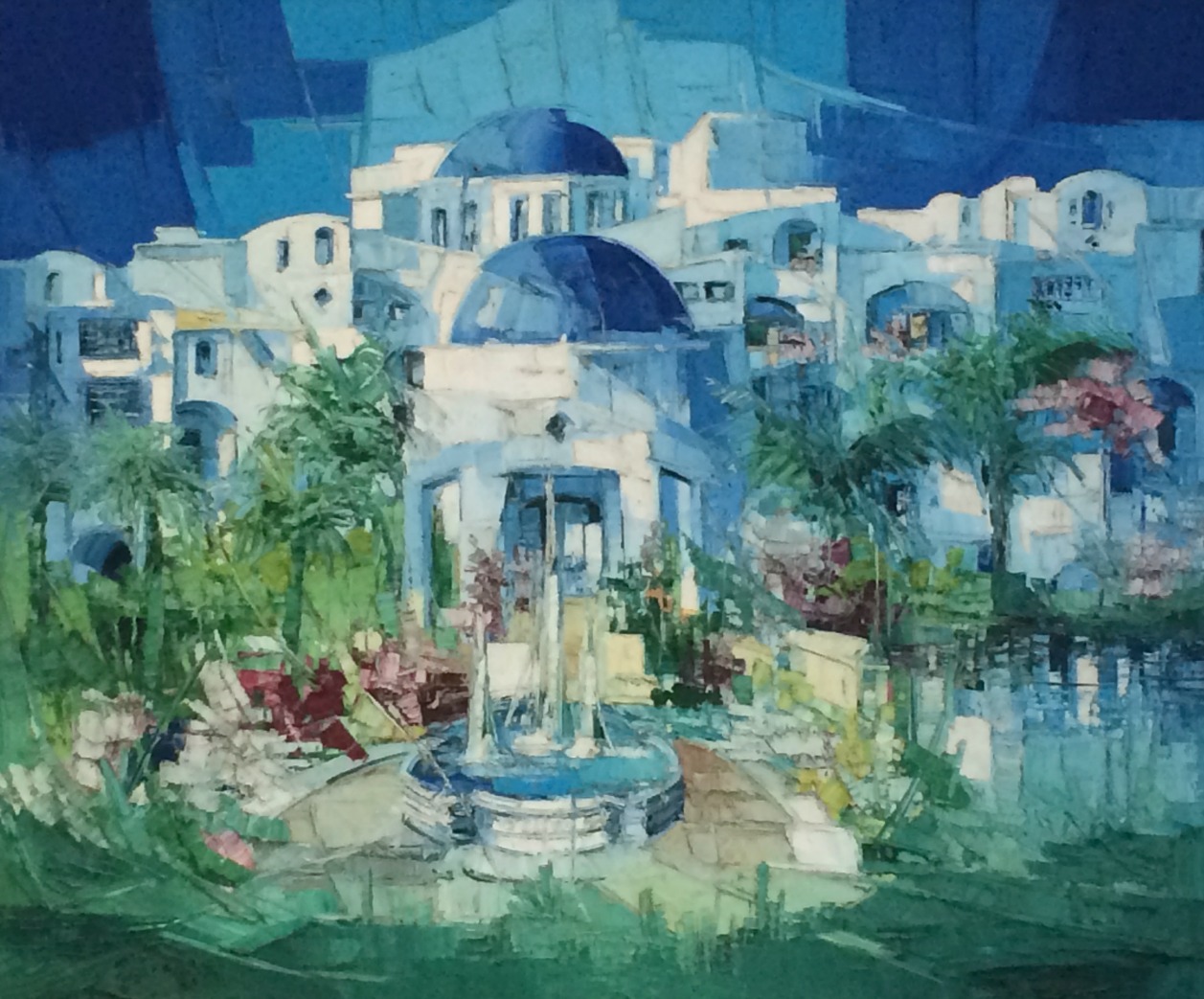 After a dozen visits to the island and enjoying some amazing dining in all the "best" restaurants (Straw Hat, Veya, Blanchards, Olivers, Mango's etc.) we've found the best and most consistent quality meals and service are to be had at the resorts. And, when you're spending $125 and up for a meal you want the best. We have yet to find a restaurant that matches the service or food at the Santorini at Cuisinart, although the food at The Reef restaurant called The Yacht Club ran a very close second. (No, I'm not a paid spokesperson, just a very happy customer!)
I found my first piece of Anguilla sea glass on Rendezvous Bay in 2013. It's this beautiful green bonfire.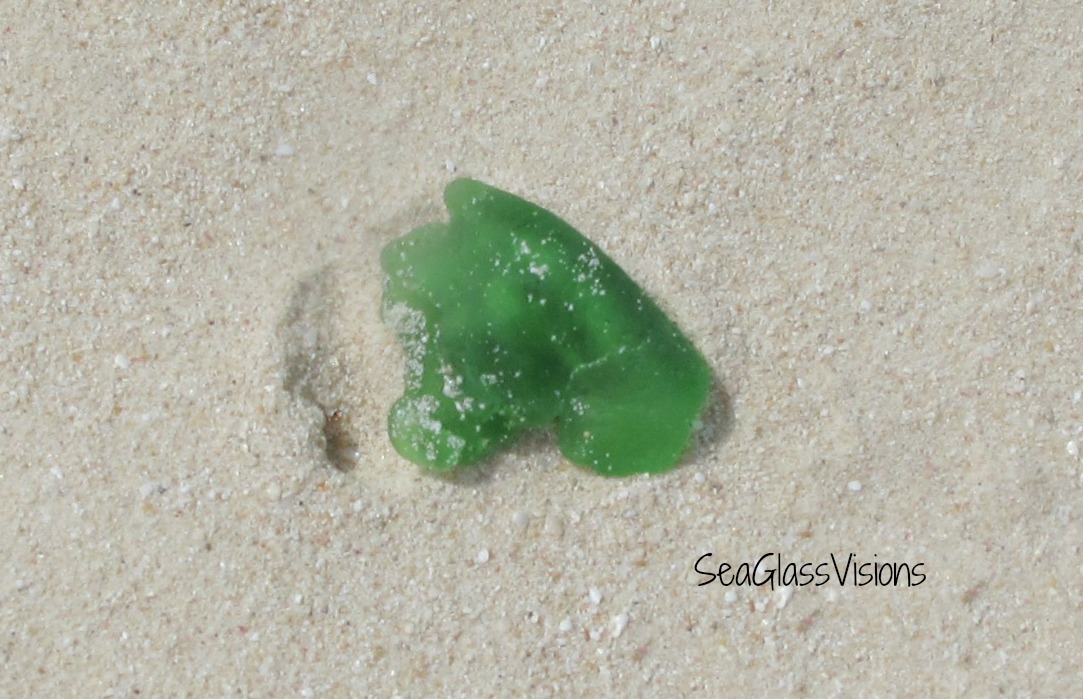 This picture is of a piece I found on this latest trip.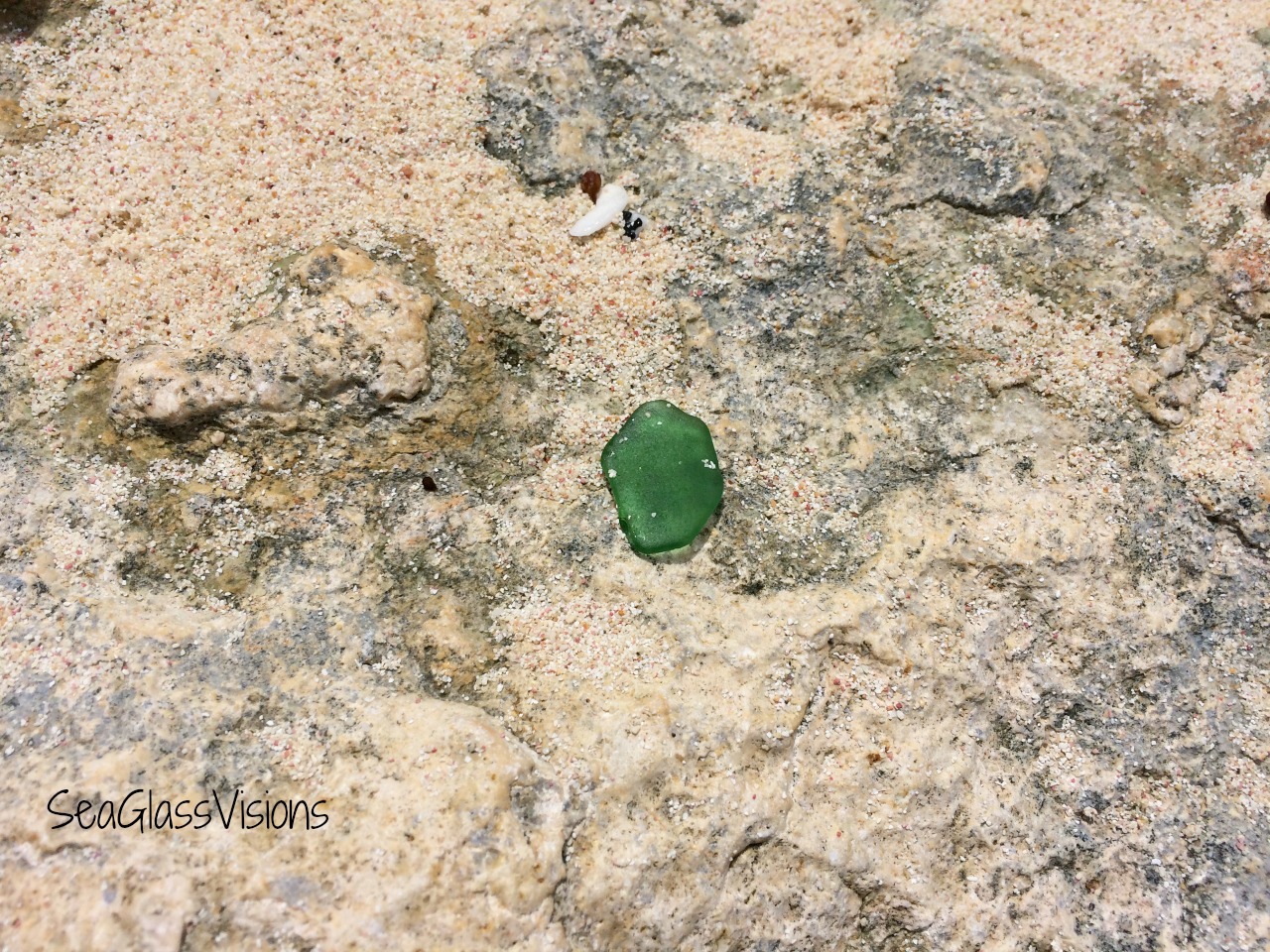 Oh, and about those sunsets. I don't think there is a better view of the sunset than on Mead's Bay.