I was so lucky just a year or two ago to find out about, and be accepted as a vendor with Bay Country Crafters. Bay Country Crafters is a group that organizes two major craft fairs a year in Millersville, Maryland featuring dozens and dozens of talented artisans. They have been doing this for 32 years this Fall. This craft fair runs for at least ten days, this one from November 1st – November 12th. This means there are a LOT of shoppers and it takes a LOT of jewelry to keep my displays filled!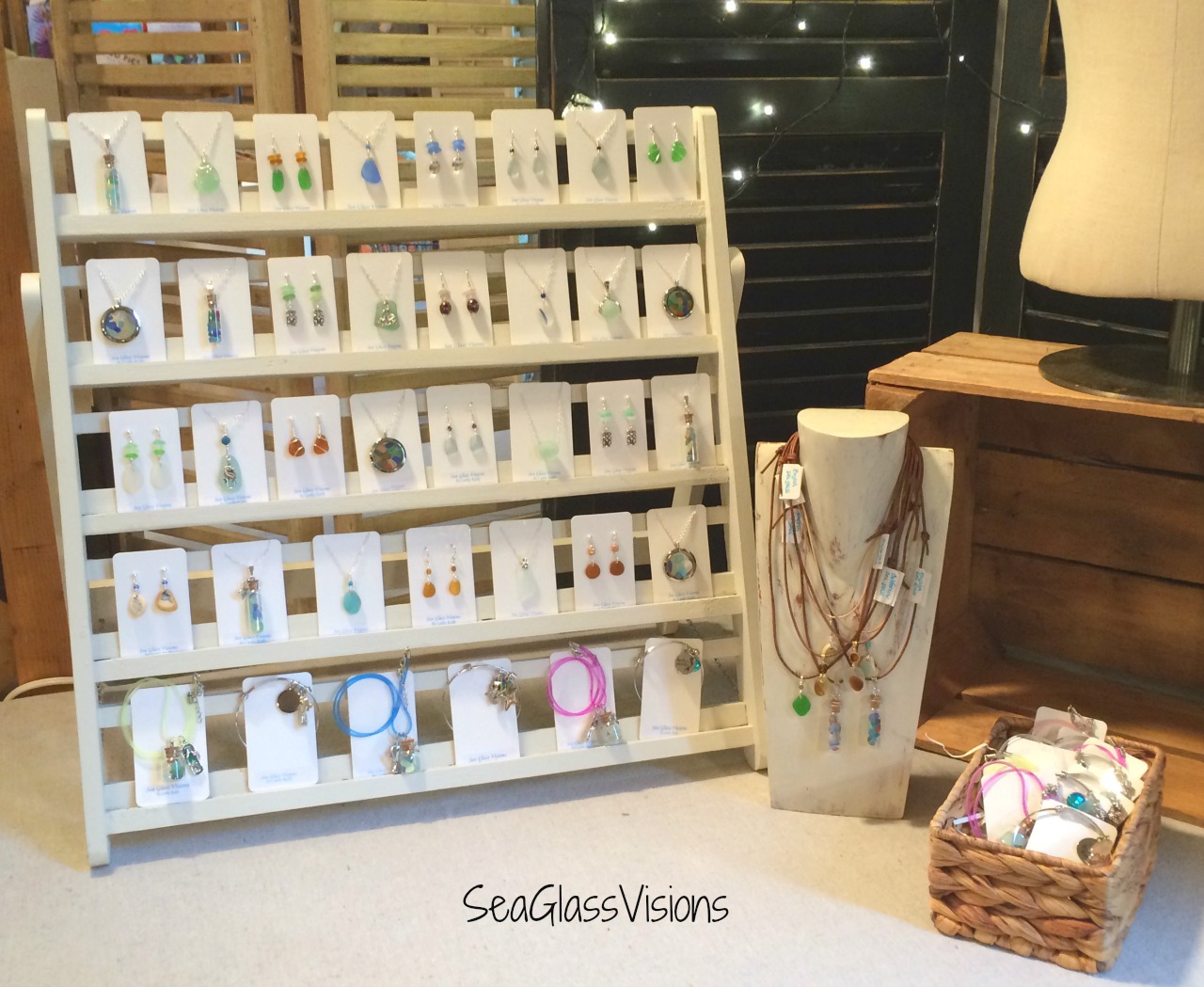 The setting is the Historic Baldwin Hall, a well known local site, and one worth a visit even without a craft fair. The fair is set up like a large boutique, incorporating everyones work into beautiful displays that have a surprise around every corner. Along with the jewelry you'll find items for your pets, babies, holiday decorations of all kinds, wreaths, trees, ornaments, organic soaps and lotions, herb blends for cooking, homemade cookies and chocolates, hats, scarves, pictures, furniture and much more!  A lot of these items are one-of-a-kind.
Getting ready for this craft fair has kept me very busy. I've created new pendants, earrings and bracelets as well as Christmas ornaments and sea glass display jars filled with Maryland sea glass. For my jewelry designs I used sea glass from Maryland, England and California.
This is a pic of my second restocking with newly made pieces…