I've really been enjoying playing with beads lately! This started in the Spring when I was looking for a way to make jewelry that was colorful and fun and Spring themed, and it's still going on! With Mother's Day holiday I decided to use more freshwater pearls as necklacing.
I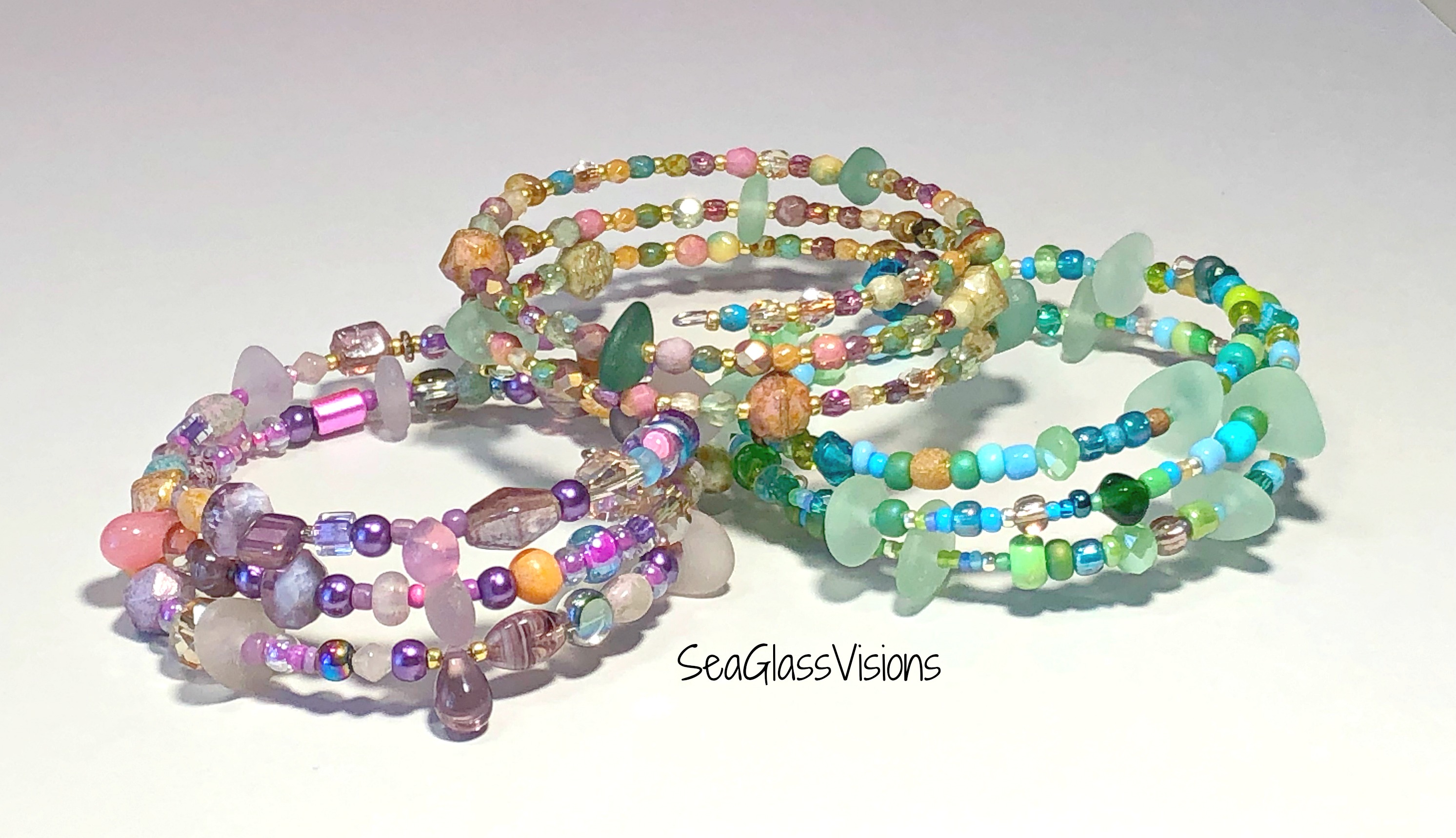 These beautiful sea glass and bead bracelets are made on memory wire.

Most of these pieces went to two of my consignment shops in time for Mother's Day and were very popular with buyers. I have had requests for custom orders of these bracelets and pendants and had a request to make matching earrings for the lavender sea glass pendant shown below!
Lavender Sea Glass & Freshwater Pearl on Freshwater Pearl Necklace