If you are reading this post you're a sea glass lover. So it's only natural that you'd understand my excitement when I found this beautiful piece of art glass on a recent sea glassing adventure.
It wasn't waiting for me like some pieces are, just lying on the sand on the beach or on the rocks waiting to be picked up, I was doing a little bit of digging when I found this.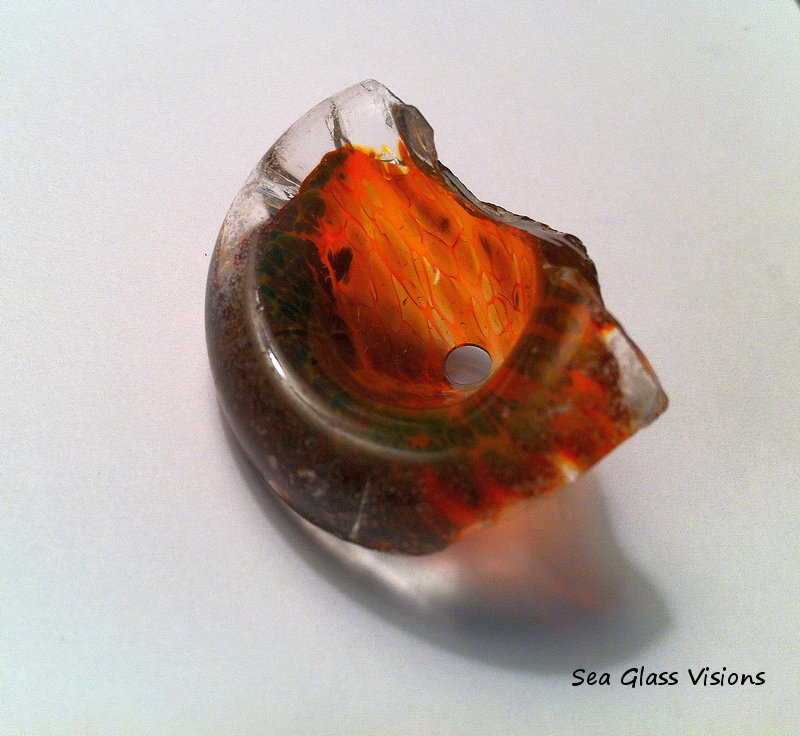 .
Wikipedia says – "Art glass is an item that is made, usually for decoration, but also for purpose, from glass that has been worked into a form that is considered as artistic. Such techniques include stained glass windows, leadedlights, glass that has been placed into a kiln so that it will mold into a shape, glass blowing, sandblasted glass and copper foil work."
I think that this piece qualifies!  I don't think it's old, and it doesn't have much wear on it other than around the top lip, but it is pretty and definitely a keeper!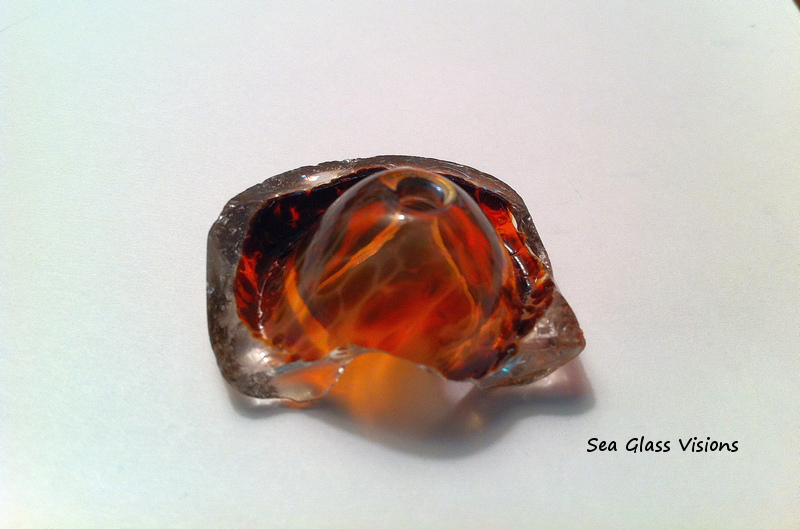 Now the fun begins – figuring out what it is!