So it's late February again. Grey, rainy, cold. The rush of the holidays is over and summer seems light years away. Year after year I find myself wondering how to handle this lull.
I found myself at a small local bead show just a week ago and found some very fun inspiration. Paper beads. Light weight, colorful, fun shapes and handmade. I was seeing lots of possibilities before I even completed the purchases!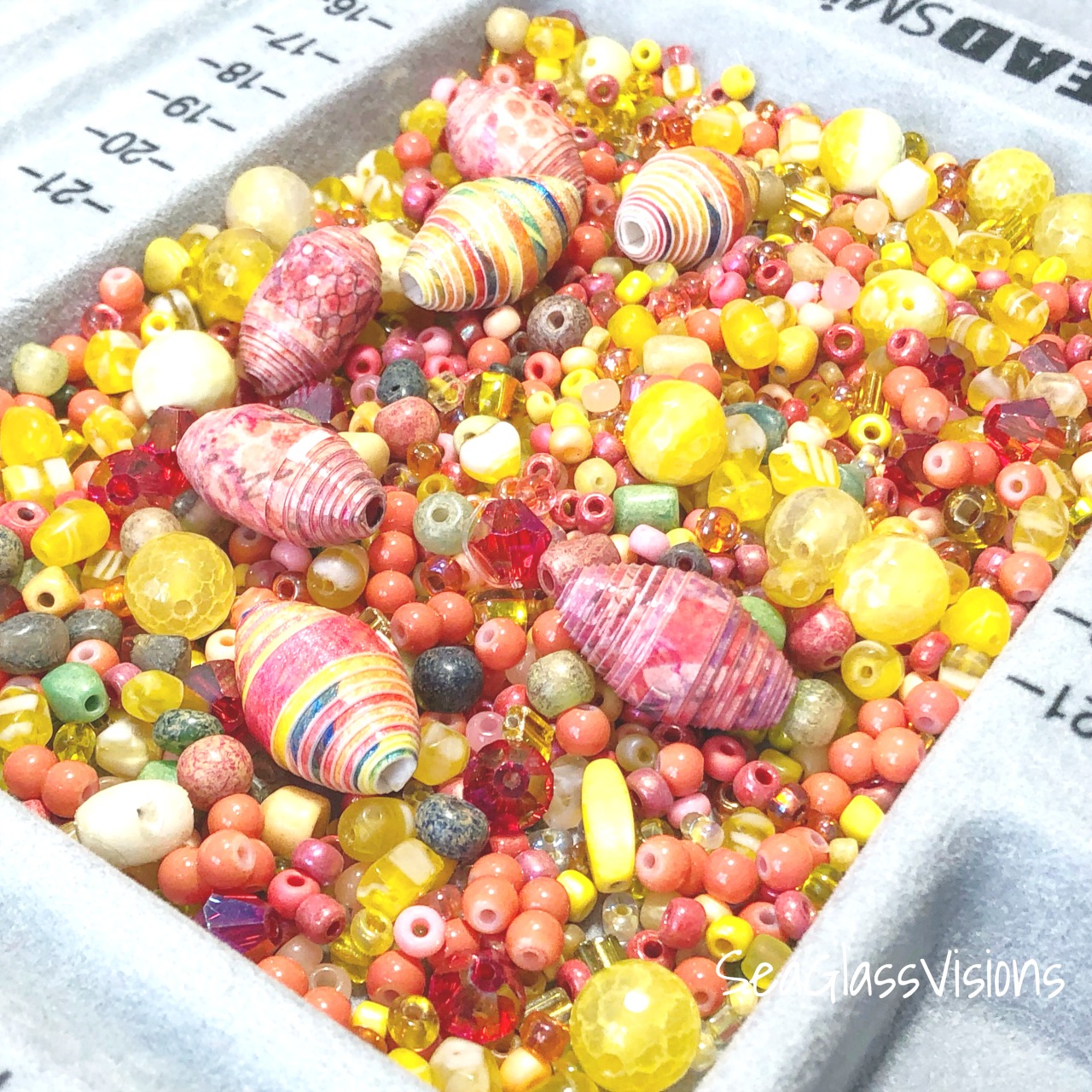 I created colorful and fun bead mixes in shades of yellow/pink/orange, blue/yellow/red/green and lavender/pink/aqua. Each mix has lots of different shaped beads in coordinating colors. I already had fun three strand bracelet connectors so I was off and running!
These are just a few of the beautiful sea glass and paper bead bracelets I have created . This mix includes yellow and pink sea glass. I am so excited about these colors and looking forward to Spring!