What has happened in the almost year since I've created a post here, actually a lot and I have to admit that I don't know where the time has gone.
Most of the time I was trying to keep up with the need for stock for my Etsy shop and three consignment shops I am represented in and sometimes wondering what I'd gotten myself into! I was often adding new jewelry and art items in each of these venues.  There is also keeping up with posting on Facebook and Instagram. Believe me, there was quite a lot of creating and bookkeeping going on, and I was very proud to keep up with all of it!
Last year I also created a line of photography that I am calling "as found" and I'm very excited about selling this photography in Side Street Framers & Gift Gallery in Severna Park, Maryland. I am planning to have these photos to sell in my Etsy shop within the next month.
The owner of Side Street Framers & Gift Gallery had often commented on how much she liked my photography on my Facebook and Instagram pages and suggested that I try to sell the photos. I finally took her very good advice!
Unlike posed pictures of sea glass these photographs are a collection of how these treasures were found by me on the beach.  They include photos taken on beaches in Maryland, California, The Caribbean, The Bahamas, Greece and Norway!
I'm thrilled to have had such an appreciative audience for these photos.  I'm always thrilled when a piece of jewelry or art, and now a photograph, that I have created is being enjoyed by someone else!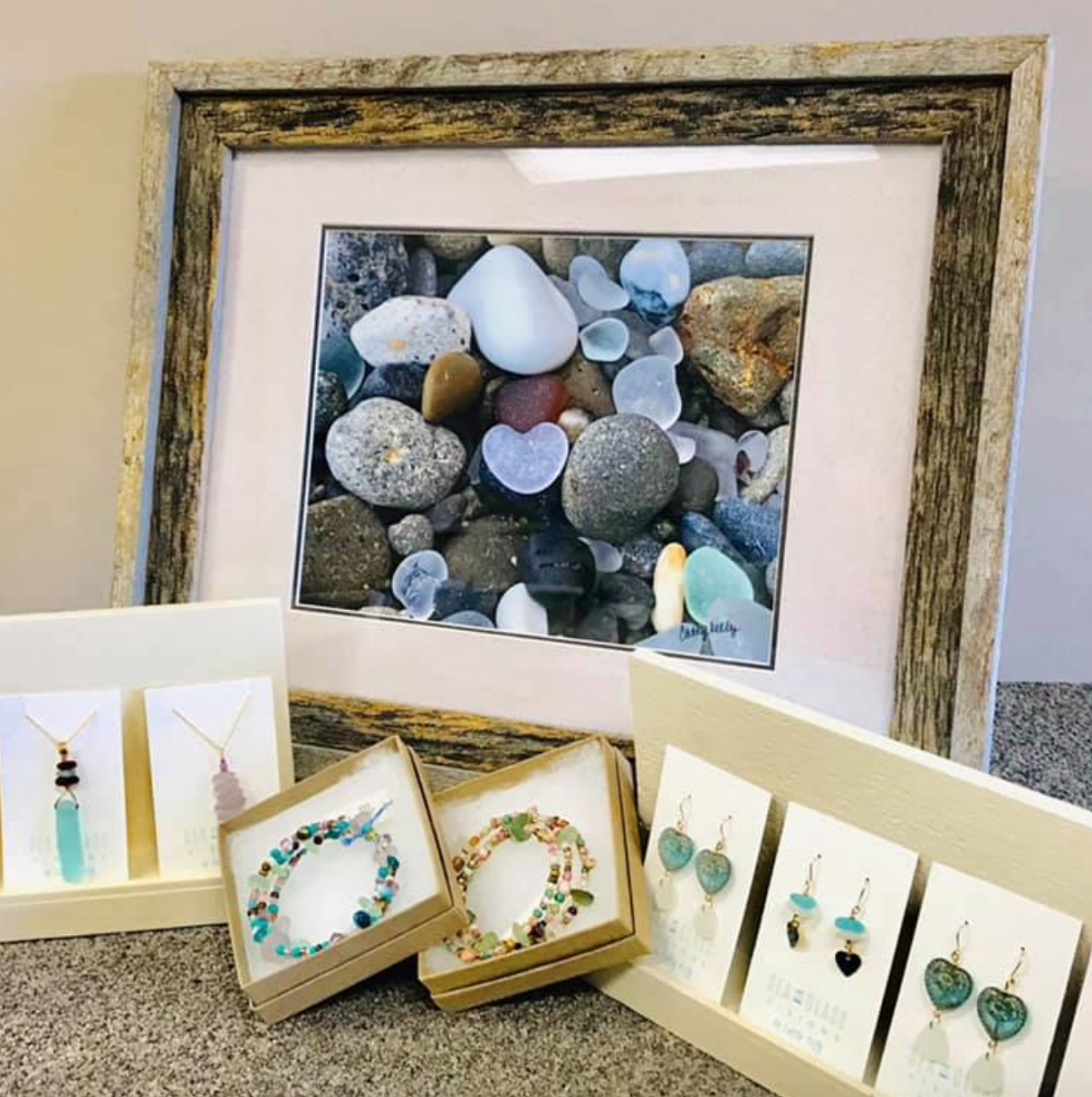 This photo is one of my "As Found" collection that was framed for sale by Side Street Framers.
Please stay tuned for upcoming events and new sea glass jewelry and art!