I am thrilled to be offering beautiful and original hand painted sea glass jewelry in my Etsy shop and at my craft fairs! The pendants are painted by my childhood friend, Kate Cocoros, also known at Painter Kate.
Kate is a very talented artist and has a wonderful and whimsical style that perfectly compliments my jewelry style.
Kate paints these lovely pendants on frosted white jewelry quality California sea glass with acrylic paints and the surface is sealed. I then wire wrap bails and add decorate beading and necklaces.
Below are just some of the fabulous designs that are available!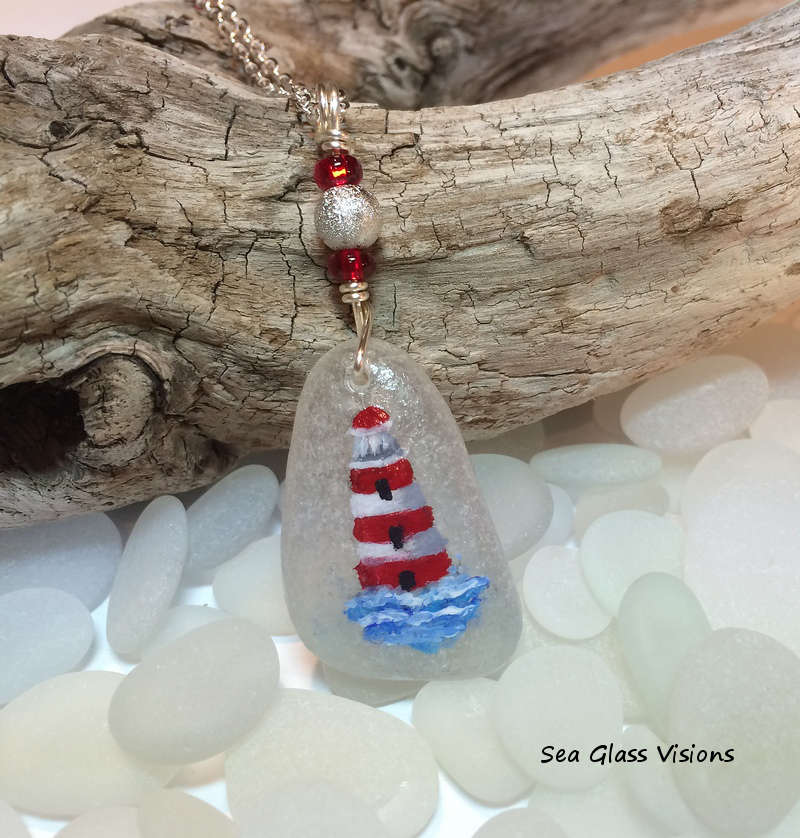 Dragonfly pendant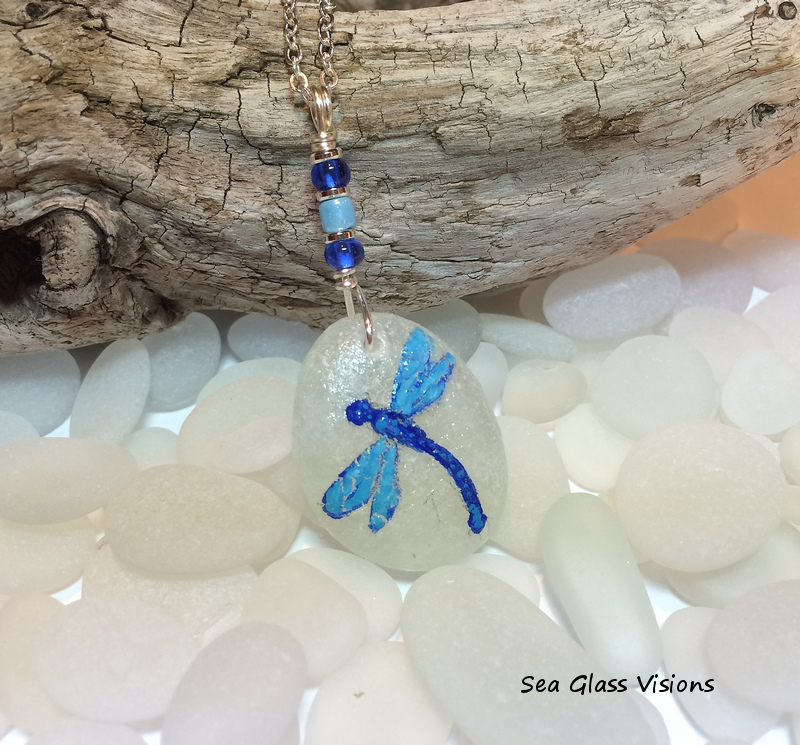 Starfish pendant