It isn't often that I get a chance to make matching pendant and earrings sets, but I have been putting some glass aside for a while now and figured the New Year was the perfect time to start! I used some fabulous jewelry quality lavender sea glass and amazing yellow and pink pastels along with some cornflower blue rims. All of this jewelry is available in my Etsy shop!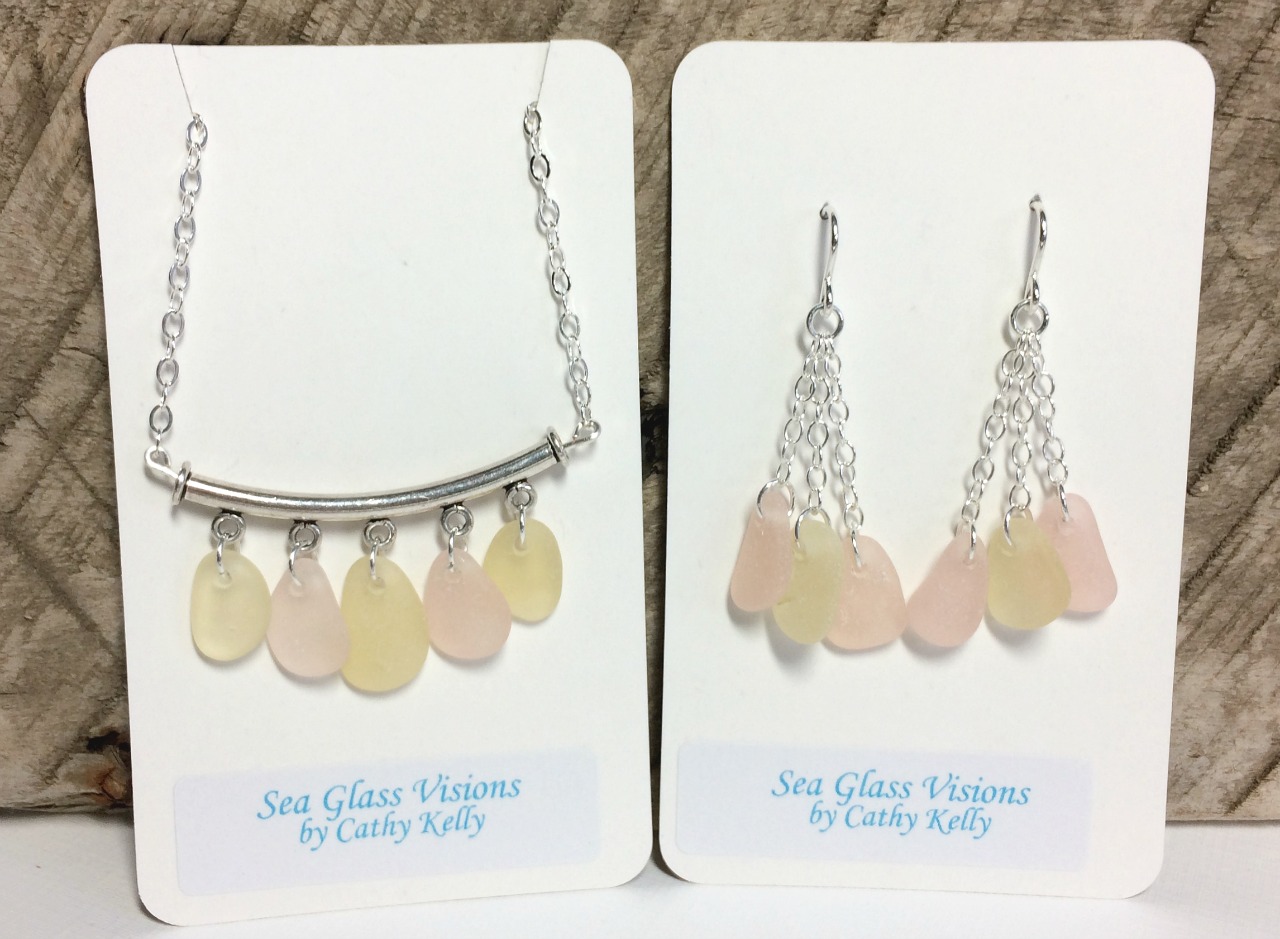 Above: This lovely jewelry quality pastel sea glass is on sterling silver.
Below: Amazing lavender jewelry quality sea glass accented with Italian glass beads on sterling silver.